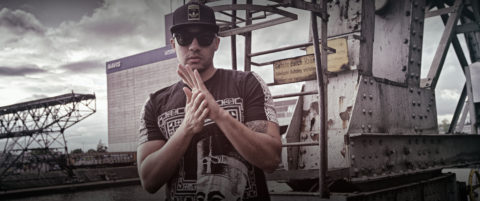 Double M (YZ Gang)
as Malik
The Rapper from the YZ-Gang is a ambitious and creative mind with a strong focus on his mission. Young, wild and free is the key to happiness and Double M has a strong focus on his message to deliver to his fans.His first solo EP will be out this year so be ready for more music from the YZ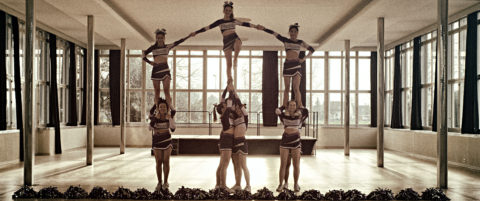 Gladiators Pearls Cheerleaders
as Cheerleaders
Founded in 2011, the Gladiator Pearls Cheerleaders are a Swiss Cheer Squad located in Basel, lead by Coach Noemi Riekeles. Besides cheering for the Swiss American Football Club, they also participate in Cheerleading competitions, are booked for promotional events and were featured in Michèle Bircher's music video "Know My Name."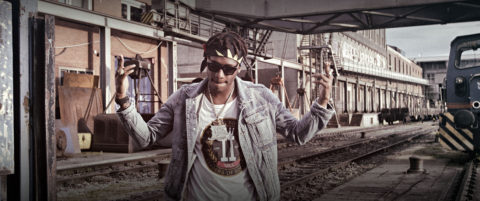 MadzaM (YZ Gang)
as MadzaM
This funny and ambitious Rapper from the YZ-Gang is always on time if the black people time is applied. The creative guy with carribean roots easily can uplift people through his craft and social manners. He is working on a new EP that is coming out very soon and is focusing on his goals with the right believes.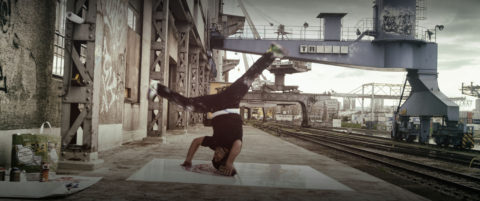 Christian La Furia Martinez
as Bboy "La Furia"
«Blind Tracks», the new artistic expression created by Christian "La Furia" Martinez brings together B-Boying, colour, light and music in an artistic and sophisticated way, giving birth to unprecedented pieces of art. "Blind Tracks" is 21st Century Action Painting – a furious choreography revealed in an urban way.

Carlos Huanes
2nd Unit Director LA
Carlos is a Filmmaker from Los Angeles.

Corsin Bader
Soundegineer
Corsin Bader is a freelance sound engineer working part time for Tele Basel.
Official 99BPM Soundtrack "WE UP" by PGDS feat. YZ-Gang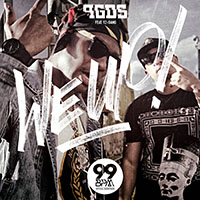 "the power of your thoughts and aims will guide you to success"
                                                                                                            JIM SULLIVAN
Steadicam Operator

Michael Mühlemann
Peter Kadar

1st Assistant Camera

François Flückiger

Camera Operator LA

Andrew Plaza

Set Photograoher

Matt Jimenez

---

Gaffer

Patrick Schneider
Schoméry Flückiger

---

Editor

Patrik Felber

Color

Dimitri Suchanecki

---

Graphic Designer

Andre BOOGIE Morgner

---

Set Design

Sybille Mahrer
Sabrina Romano
Patrick Schneider

---

Sound Design

Corsin Bader

Boombox Operator

Franz dr Tönler
Corsin Bader

Mix & Mastering

Corsin Bader
Dimitri Suchanecki

Soundtracks

PGDS
YZ-Gang
Serhiy Samborsky
Goran DJ DEF CUT Bacic
Thomas DJ THOMA Meier
Alex SHOCKTRADERZ Schoch
Corsin Bader
Jack Corrigal
Serhiy Samborsky
DJ Flink

---

Choreo

Carmela Bonomi
Anja Lopes

Head Cheerleader

Jessica Häfelfinger

---

Key Hairdresser

Sybille Mahrer

Key Hairdresser LA

Raven Hobson
Coiffure Schnittpunkt

Make-Up Artist

Sabrina Romano
Jasmine Waldeier
Coiffure Schnittpunkt

Make-Up Artist LA

Khamilia Levonne

---

Facility Manager

Patrick Müller

---

Catering

Käthy Felber
Jasmine Steiner
Daniel & Daniela Felber

---

Clothing

Badnews Street
Chrome & Chrime
Steinrohner
Pstln
Read the Label
Patrizia Stalder
had24
Tally Weijl
Dilly Socks
Dramatic Soul
Boys from the Woods
Schwear
Urban Classics

---

Food & Beverage

Vivi Kola
Hallo Helga
Monday Energy Drinks
Friday Beer
drinkworld.ch
our friends, sponsors and supporter